Bursaries Available + FREE Tickets Deadline + New Opportunities | Members Newsletter
Published on
Sep 10, 2020

Bursaries Available + FREE Tickets Deadline + New Opportunities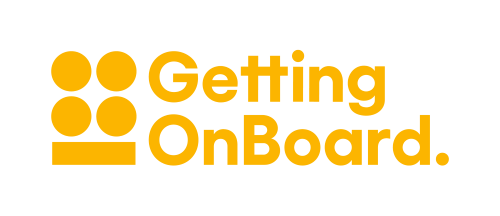 Hey Members,
With the new UK government rules, it's clear that summer has officially ended. For some of us, it was a very short one and for others, there was no summer at all. Despite the unpredictable nature of 2020, we still have just under 4 months left for us to work on our hobbies, careers and lives in general. One thing that has stood out to me during this period is 'Who are the decision-makers?' I didn't see a single black person give a Covid-19 brief and I didn't see a single black person be part of the A-Level algorithm decisions. One of the obvious reasons is because there are not many black people in the conservative party but it does have me wondering 'How do we become the decision-makers?'
The truth is, everything boils down to leadership. We have seen so much inequality in the way black people were treated over this period. Whether it was Belly Mujinga not getting justice, or the disproportionate black deaths in the UK & America despite Africa having barely any COVID cases or even the racism we saw on TikTok and Twitter with barely any repercussions for the perpetrators. As a community, leadership positions have to be our focus. We need more black lecturers, headteachers, managing directors, politicians and superintendents.
One way to fast track our abilities to get there, is by becoming a trustee! Trusteeship builds leadership skills because you are effectively running an established organisation and making collaborative decisions on how to ensure the company survives and thrives. It doesn't matter your age or background, anyone of us can become trustees. It is something you can do alongside your career and actually helps to accelerate it as it shows leadership experience. So even if you're a recent graduate, you can gain knowledge and experience like a CEO of a large organisation. Over this period, I became a trustee of Getting On Board, a charity focused on helping the underrepresented get on charity boards. For me, this feeds into the mission of 'changing the black narrative' by giving me an ability to open more doors for black professionals to become trustees.
Below, there are bursaries available for a trustee traineeship but deadline, to complete the 2-minute application, is this Sunday! Next week Thursday (17th) we will be hosting an event focused on Trusteeship and Governorship (details to come). Be sure to also register for the BYP Leadership Conference, as free tickets end on Sunday. We also have a leadership webinar with Martha Cuffy taking place on the 15th and be sure to welcome our new members and check out the latest jobs!

Kike Oniwinde
Founder & CEO
Free Ticket Sunday Deadline!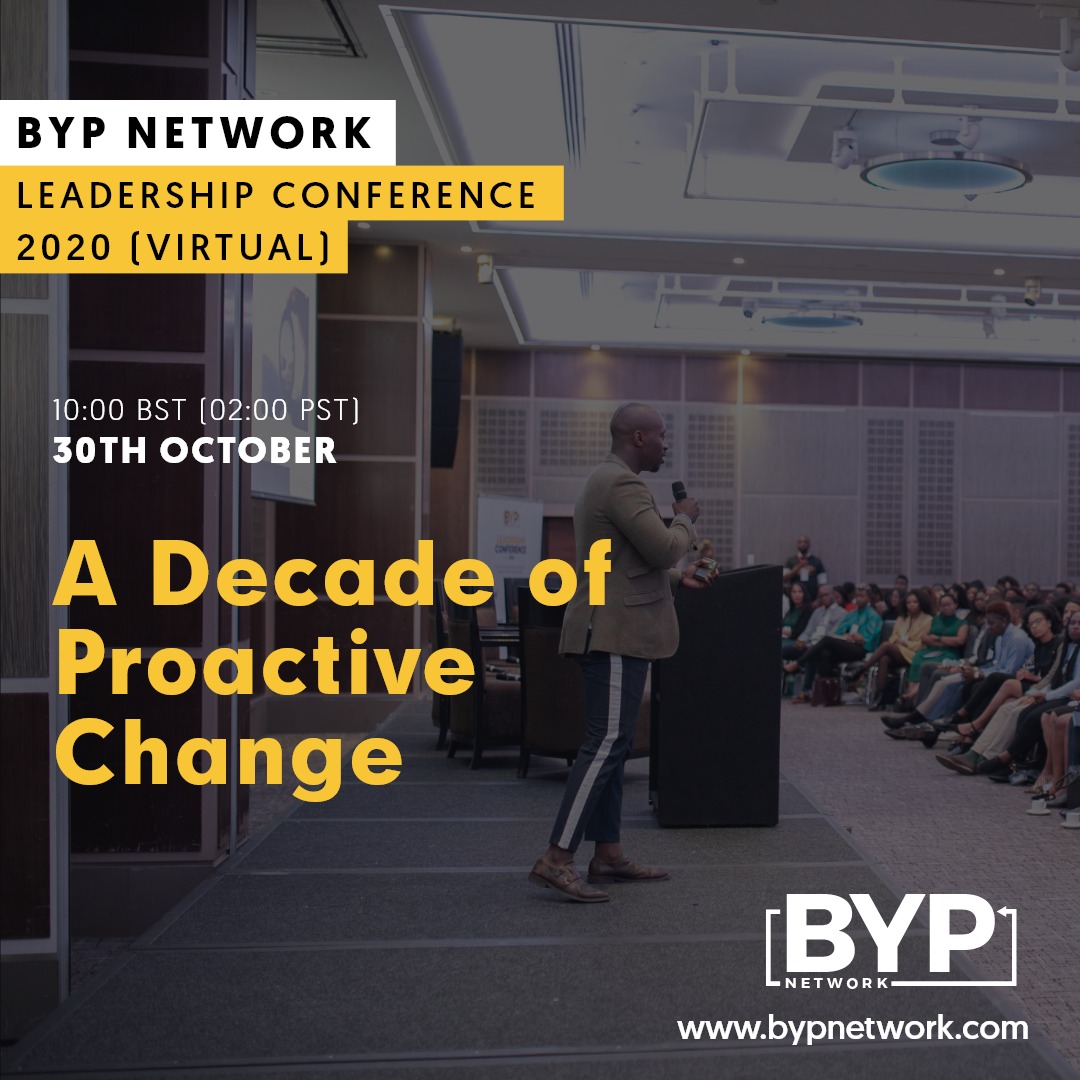 The BYP Network Leadership Conference will be taking place on Friday 30th October 2020. This year's theme is entitled 'A Decade of Proactive Change' in order to focus on what we as black professionals, allies, and corporate partners can do to ensure we change the black narrative.
We have had hundreds of registrations and have decided to extend until SUNDAY. After that, tickets will cost £125, so now is the perfect time to claim your FREE spot! We are excited to soon announce our stellar speakers and sponsors whilst ensuring this virtual conference leaves everyone energised with a solid action plan on 'changing the black narrative'.
Stepping Into Leadership with Martha Cuffy MBA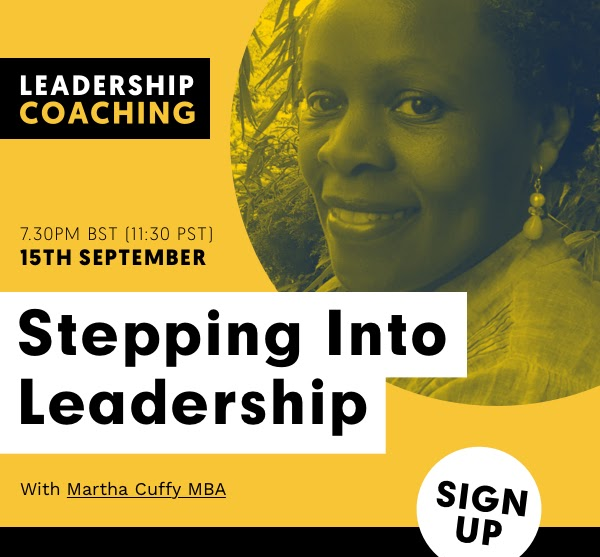 Leadership Development Opportunity! This is truly one not to be missed for those of you looking to step into leadership positions. Whether at your workplace, community or in your life, this is the event for you!

A fresh look at why you feel the call to show up and lead. Why fear is normal when you decide to step up. How to keep tabs on who you need to be and are becoming. Outcome Inspiration to embrace who you are and how ways to get clear on your leadership why.

The event begins at 07:30 PM - 08:30 PM BST. Click below to register.
Check Out Our Job Board + Meet Our New Members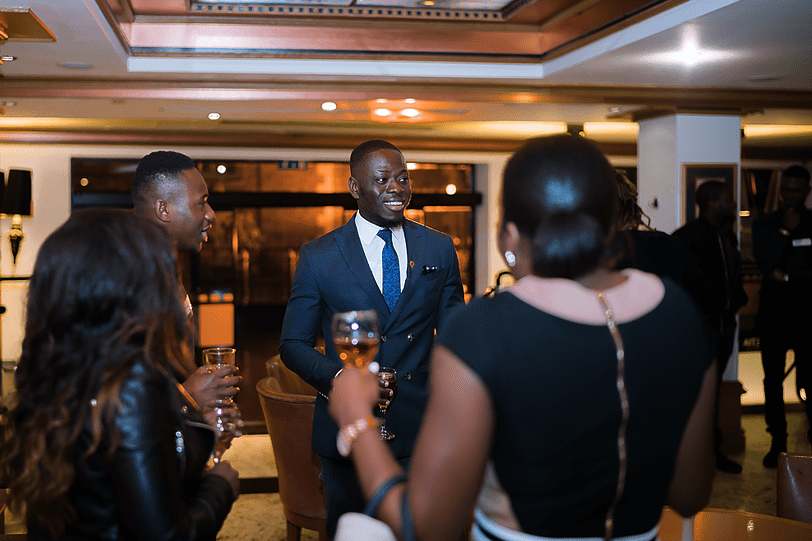 Welcome Our New Members to BYP Network!
Every week, we're sharing new members to the BYP community. To gain access, collaborate, and work together, you'll need to log in or sign up as a new user. Please learn more about our new members below:
Theresa Tachie-Menson - is a recent PhD graduate in molecular cell biology. She also has great public speaking skills, and academic science research experience. She wants to become a mentee.
Toni Sekinah - is currently based in London, and has aspirations to become a mentee to help boost her skills and offer advice, so feel free to reach out.
Yemi Adebayo - is a software developer with a background in the financial services industry. He is hoping to upskill and become a mentee, so don't hesitate to reach out.
Nanda Manley-Browne - is an accomplished counsellor. She is available to mentor, so make sure you reach out.
Oluwaseun Ifaturoti - is an Audit Associate at Grant Thornton. Feel free to get in touch.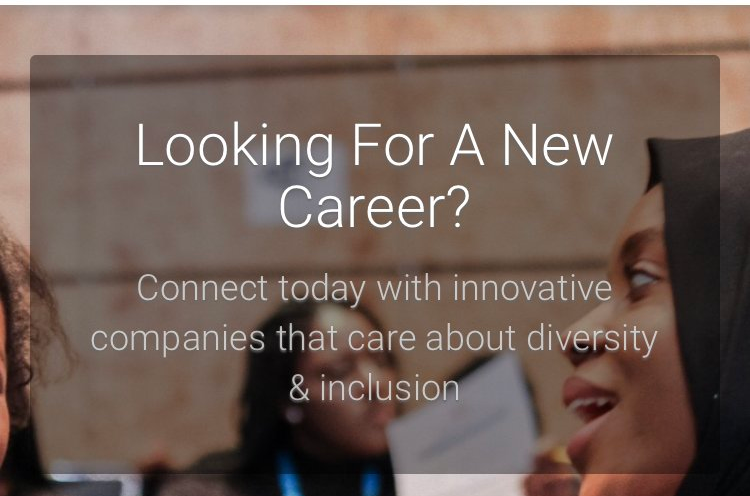 New Roles From Just Eat, Netflix, and Facebook + Much More
We have a host of brand new roles across Web Development, Operations, Marketing, Sales and more.
You can find over 100 jobs on our job board from companies like:

Just Eat:
Strategic Partnerships Manager
3+ new job roles here
Facebook:
Market Manager, WhatsApp Customer Operations, Dublin
Payment Operations, Process Manager, Dublin
11+ new job roles here
Netflix
Pink News
Checkout.com
You can also find new roles with Checkout.com, Snap, Sky, Capital One, Soho House, and Co-Op + much more.