Kike Oniwinde In Conversation With Imogen Rowland | Business Life Magazine
Published on
Sep 04, 2020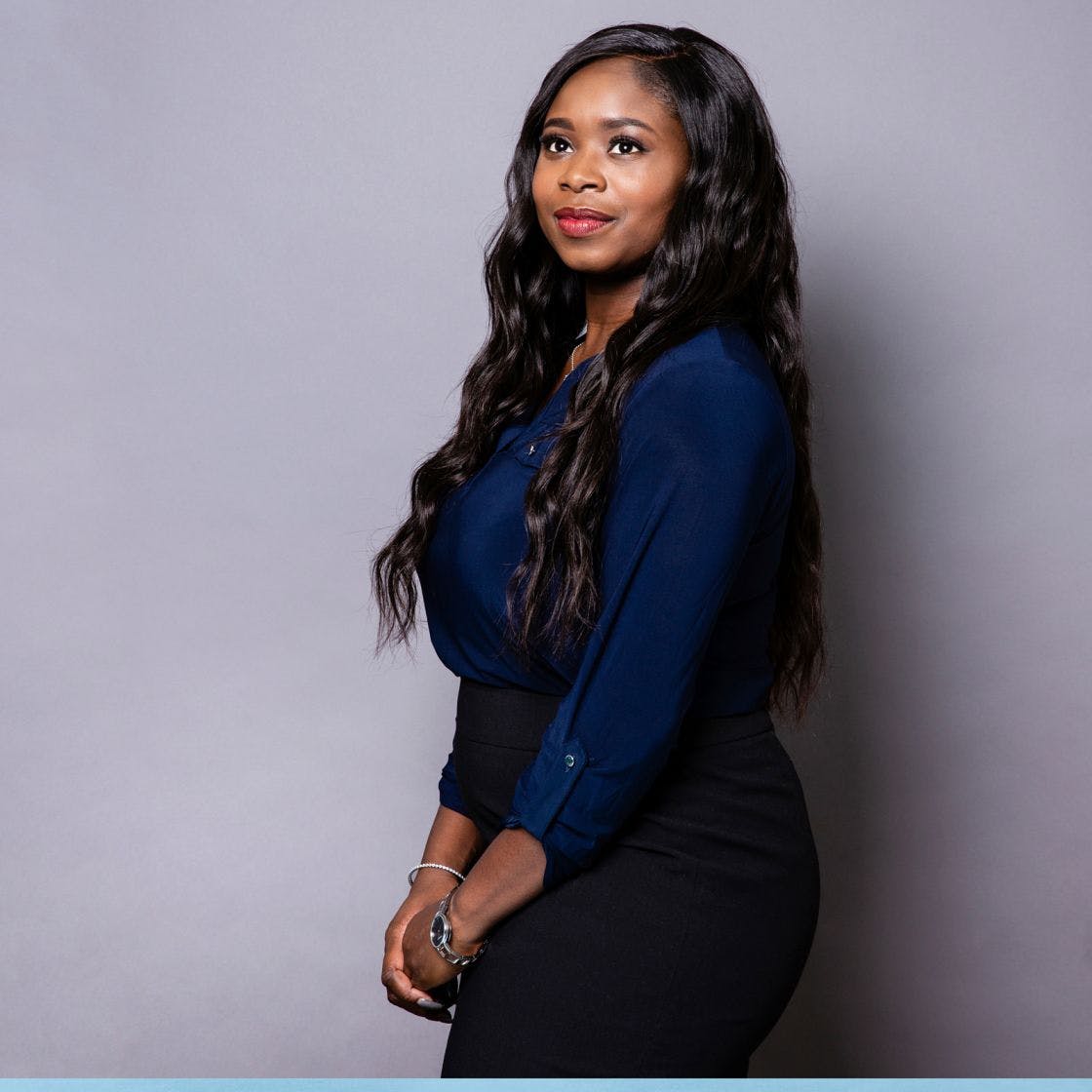 Kike Oniwinde In Conversation With Imogen Rowland | Business Life Magazine
The entrepreneur: Kike Oniwinde, Founder and CEO, BYP Network For Kike Oniwinde, equity crowdfunding isn't just about raising capital, it's also a vehicle for education and social change. Oniwinde was inspired to start BYP Network – a platform that empowers black professionals around the world to connect with each other and global corporations – when she found she was consistently "the only black person in the room, whether that was on an internship at an investment bank or an interview for a business role".
Three years after launching, BYP Network works with corporations including Facebook, Accenture and Netflix, boasts 40,000 members across 65 countries, and has led to Oniwinde being named on Forbes' 30 Under 30 list. She previously funded growth through start-up competitions including The F Factor and the Sky Women in Tech Scholarship, which led to a pre-seed round of £150,000 in January 2019.
However, when it came to her next funding drive, Oniwinde wanted to try equity crowdfunding. Why? "I wanted there to be a way for my community to buy into the business. I was seeing a lot of start-ups turning to donation-based crowdfunding – very few people realised that, for as little as £10, you could become a beneficial shareholder. "I wanted that buy-in, especially because BYP Network is all about community. It felt like the community should own it, too."
Having originally planned to launch a campaign in March, Oniwinde's plans were put on hold when Covid-19 hit. However, when events in the US brought about a new momentum in the Black Lives Matter movement, and a long-overdue focus on black businesses – from consumers and corporates – she decided it was time to act. In the space of just two weeks, a BYP Network campaign went live on Seedrs. Five days and 711 investors later, it had already exceeded its target.
For Oniwinde, the success and prominence of the campaign was especially important because her industry is still woefully lacking in diversity, she says. "There are very few funded black founders and, in an industry that's fuelling innovation for the future, we're being left behind as a race. "So the campaign was held both to raise funds and awareness, but also to empower people who didn't know they could be investors."
One advantage Oniwinde didn't originally foresee was the added value that working with an established crowdfunding platform like Seedrs would offer. "A big part of my decision to go with Seedrs for the campaign was its proactive attitude. The people there instantly saw BYP Network as a prospective business partner," she explains. "So, alongside their expertise and their business acumen for the campaign, they also proposed an ongoing collaboration between BYP Network members who have promising start-ups. That's exactly why equity crowdfunding is so exciting: in its community lies its potential."
---------
This article is written by Imogen Rowland, for the Business Life Magazine. You can read the full magazine here