Do B2B Companies Reap Fewer Benefits From A Diverse Workforce Than B2C Companies? | Corporate Newsletter
Published on
Sep 04, 2020

The Black Experience Newsletter:
Do B2B Companies Reap Fewer Benefits From A Diverse Workforce Than B2C Companies?
Last week, I had the pleasure of joining the Instant Impact directors, alongside two other senior members to discuss the benefits of having a diverse workforce and to challenge some of the accepted attitudes that our society has. The webinar covered topics such as improving gender diversity in politics, the dangers of the acronym 'BAME', where and how to attract more black talent as well as the legal implications behind some of your diversity strategies.
One question raised during the webinar was around the business case for diversity for B2B companies. Now I don't necessarily believe that corporations need to justify their diversity programs economically, but for arguments sake, do B2B companies reap fewer benefits from a diverse workforce than B2C companies? It is clear that consumer brands would perform better if their workforce is representative of their customers, but it got me thinking, do B2B brands need to worry as much?
A few days ago, my co-founder Kike and I were looking to purchase SaaS software for BYP to enhance some of our processes. Long story short, we were on a call with a sales representative from a software provider (with a product value of £50,000) who completely blew the sale because he assumed it was a waste of time call with a company who probably couldn't afford the software anyway. He underestimated us, didn't bother to find out that we just raised a sizable amount, and clearly didn't understand the BYP business proposition and as a result, lost out on a potential £50,000 deal. You could argue that this was due to incompetence of the salesperson, but his repertoire of fortune 500 clients suggested otherwise. Would this have happened if diversity was embedded in the company's ethos? I can never truly be sure, but here are some of the reasons why I believe B2B companies need to take diversity just as seriously:
1. The opportunity for new money, as entrepreneurship grows within minority groups. Research has shown that the millennial generation of entrepreneurs is made up of over 43% non-white ethnicities, and 40.6% of new businesses are started by women. 'New money' will come from non-traditional sources over the next decade, and your internal workforce will need to be able to relate to their customers.
2. Inclusion promotes innovation through the introduction of new products, services, and solutions. According to a Harvard Business Review Study, companies with above-average diversity composites were found to have scored significantly higher for innovation revenue margin. This is the case for all businesses, regardless of the customers you service.
3. You will miss out on the best talent. Quite simply, you need to cast your net as widely as possible to ensure you are not limiting and narrowing your talent pool.
We recently announced a partnership with Checkout.com, one of Europe's largest Fintech companies who bring payments solutions to some of the world's most innovative businesses. They have shown genuine allyship in line with our mission at BYP, with the launch of their 'black employee resource group' in July. We will be working closely with them to provide job opportunities to our network, run events to help upskill our community and collaborate closely with their new dynamic black employee resource group.
Be sure to read the rest of the newsletter, as we have our tweet of the week from Lecturer, Janine Francois, and a necessary read on 'How to get diversity and inclusion on your business agenda'. Further down, is our BYP event, 'Stepping Into Leadership with Martha Cuffy', and London Tech Week's 'Empowering Entrepreneurs' event. Click below to 'Changing Perspectives on Diverse Talent' webinar.
Best Wishes,
Meera Raikundalia
Click Here To The Watch Webinar
A Necessary Read & Tweet of The Week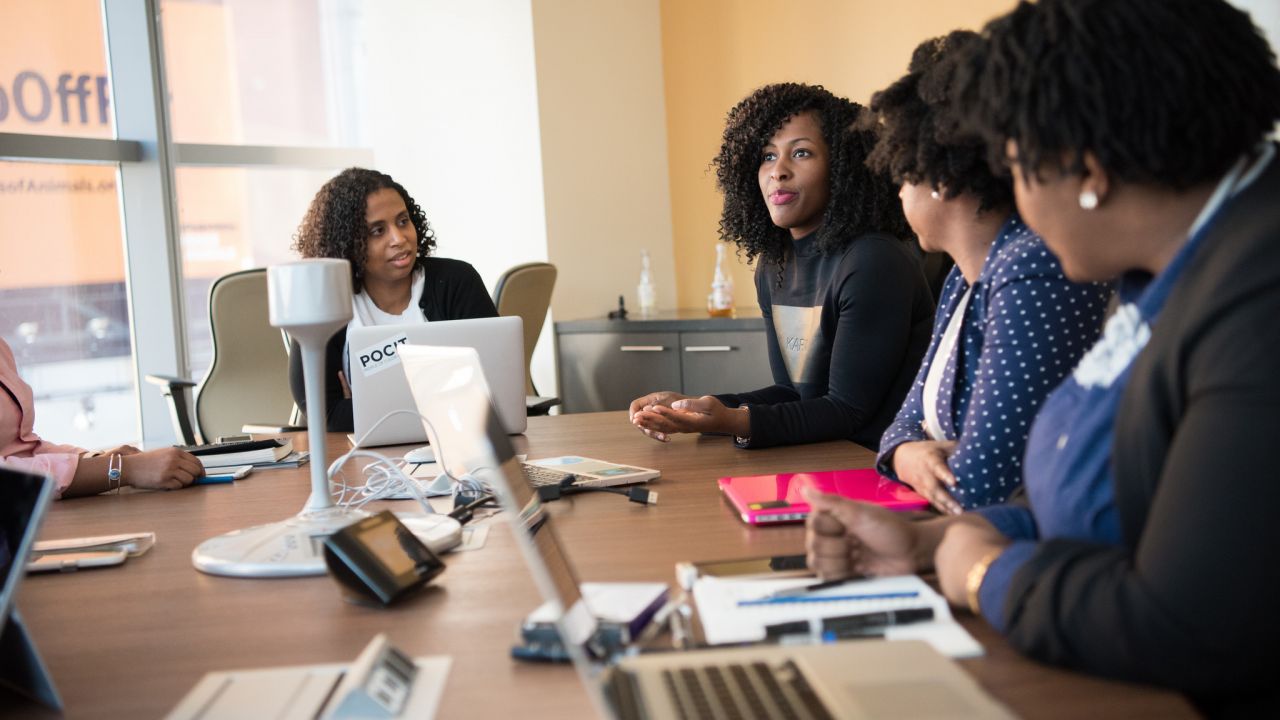 How To Get Diversity And Inclusion On Your Business Agenda | B2B Marketing Blog

A more diverse workforce is critical for good marketing. Here, Dylan Bogg, executive director, the mission, outlines what to consider beyond gender and ethnicity. While improvements are being seen all the time, most companies understand that more can always be done when it comes to diversifying their talent pool. Many studies have shown that a more diverse workforce helps to foster broad thinking, which in turn can nurture greater creativity, innovation and productivity.
Read the full blog below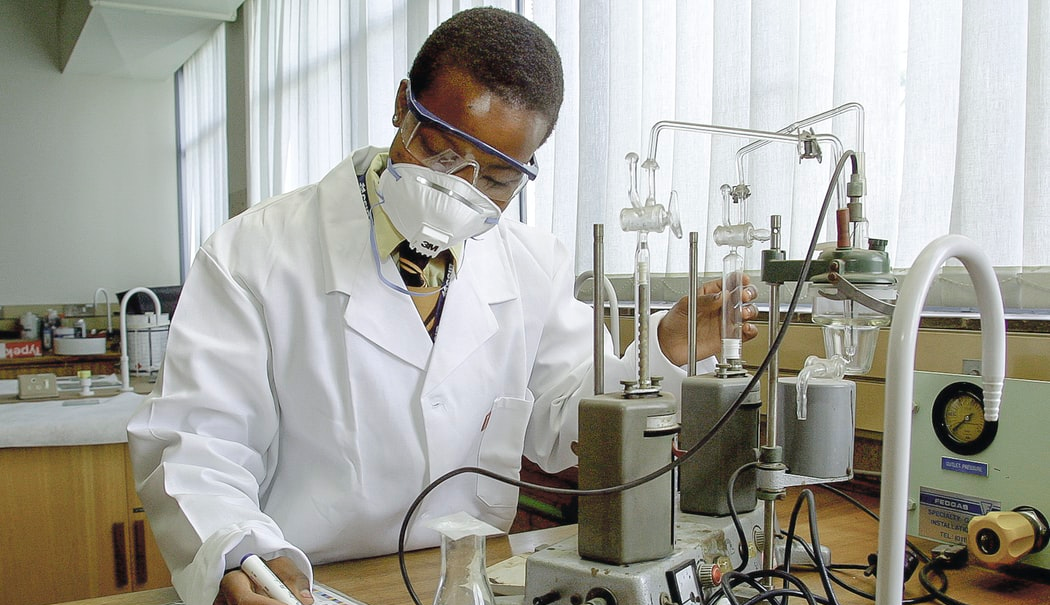 Tweet Of The Week - ' 'UKRI (national research body) gave £0 of £4.3m COVID pot to Black researchers'
In previous newsletters, we stressed the importance of brands meeting their pledges of solidarity to the black lives matter movement with action and economic impact on black people. A Lecturer at Central Saint Martins, Janine Francios, shared a tweet about the UKRI (National Research Body) which reflected the opposite of our words. The UKRI gave £0 of £4.3m of their COVID research budget to black researchers having previously shown a hollow and empty gesture of solidarity to the black lives matter movement.

Click below to read more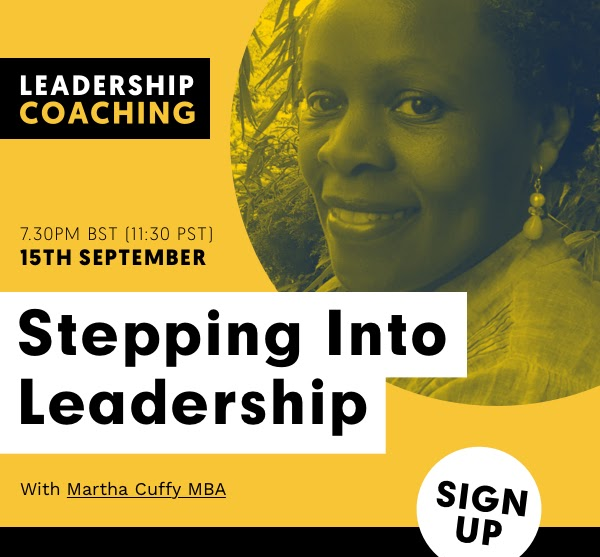 Stepping Into Leadership with Martha Cuffy MBA | BYP Network
Are you the leader you are looking for? If you think the answer to this question is yes this event is for you! A fresh look at why you feel the call to show up and lead. Why fear is normal when you decide to step up. How to keep tabs on who you need to be and are becoming. The session will be with the founder of Wellness Architects, Martha Cuffy. Her company includes innovative ways to work with the mind and body to support transformational change, as she witnesses the impact of stress and trauma of high-pressure living.
The event begins at 07:30 PM - 08:30 PM BST. Click below to register.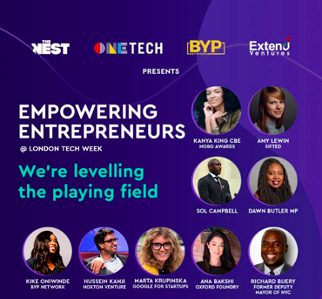 Empowering Entrepreneurs: @ London Tech Week
As the summer season closes and fears of a second wave crystallise into our new normal, it would be all too easy to allow inertia to eternise the old normal of systemic racial inequality. We must use our voices to ensure that the death of George Floyd is not without meaning. We cannot allow black and brown entrepreneurs to continue to be locked out, ignored, undervalued and underfunded.
Hear from influential speakers on how we can combat these issues together both locally and globally.

This is a full-day event which begins at 12:15, and closes with the start-up pitch competition from 7:30 to 8:30.
Click below to register your place.