Where's the Line Between Cultural Celebration and Cultural Degradation? | BYP Network
Published on
Aug 26, 2020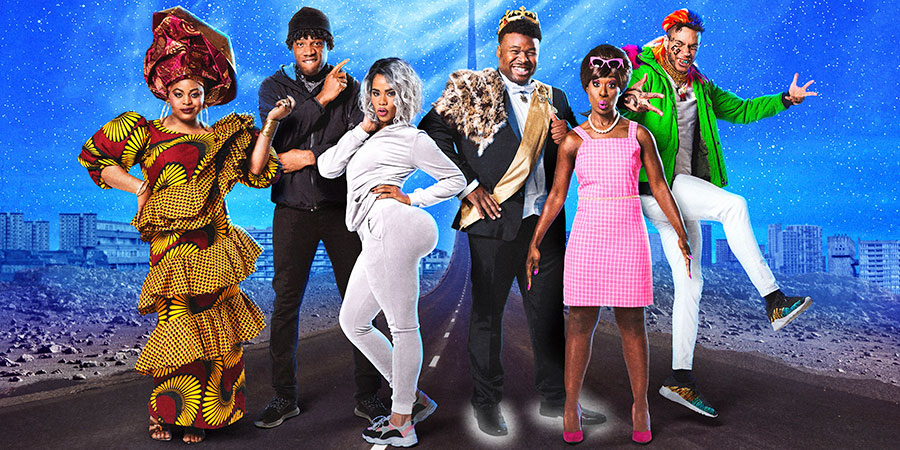 The well-known British sketch comedy show, Famalam is due to broadcast its third consecutive season on BBC Three. In anticipation of the launch, they provided a 2 minutes and 3-second clip of a comical spin-off of Jamaican Countdown, but the teaser clip sparked another type of debate amongst social media users. It comes after recent controversy where the BBC defended its use of the N-word in a news broadcast, where it later took responsibility for the "mistake," but left a tainted image in the minds of many black BBC consumers.

The appearance of Famalam on our timelines was just another form of disrespect to the black community after an already tumultuous few months since the Black Lives Matter movement took precedence. The social media clip displayed stereotypical portrayals of Jamaicans which consisted of weed smoking, uncontrollable singing and dancing along with Rastafarianism, over-sexualised characters including a silhouette of a black man's private parts. It was all accompanied with contradictory over tunes of soca music and beats of the steel pan, which all actually originate from twin-island Trinidad and Tobago.

Many saw the humorous side of it; claiming that it was hilarious and that Jamaicans only wouldn't laugh because their pride wouldn't let them. That it was time for us to loosen up and see the funny side of Jamaican culture and identity. But there was also another side that was much more in abundance. At first, it might have looked like a celebration, an admiration of Jamaican culture in all its glory, something we don't often see in the mainstream media. However, beneath the surface was a darker and much more multi-layered meaning for others.

Some of the answers lie in Ofcom's report that BAME representation is relatively high on our small screens with 36.7% in children's programming and 25.9% in the drama category. For many British viewers, we think of BAFTA award-winner Michaela Coel in the highly praised BBC series, I May Destroy You, and Emmy nominated actor Idris Elba in Luther. According to these figures, it suggests that though still in the minority, the black talent on our screens is steadily rising. However, a closer look shows that the real disparities in the industry begin to show themselves behind the scenes. It reports that only 13% of staff from BAME backgrounds are working at major corporations like ITV, Channel 4 and Channel 5. It's a stark figure, which is closely in line with the entirety of the UK's working population of 12%.

Those actively within the industry know that more needs to be done to see more black creatives and actors advance. Only this year, more than 3,500 TV professionals including well-known black British actors such as Chiwetel Ejiofor, along with David Oyelowo signed an open letter demanding an end to systemic racism in the UK TV industry - not only in front of the camera but also behind it. The letter coincides with some of the most damning findings from the Ofcom report, as the amount of BAME talent working in an already white-dominated industry in creative and content production across the wider-UK based industry, actually fell from an already low figure of 9% to 8%.

Despite the black talent on our TVs and online, the core component of who is actually creating and producing these narratives of black people is lacking in diversity, which ultimately shapes the stories of our people from an outsider's perspective. It's in no way to confirm that all the writers behind this new sketch from Famalam are not black, but if they were or were not, it doesn't escape the deeply mistold stories of the diaspora for many.

And so, many still conceded that even if the creatives were indeed black, it still does not erase how this kind of material is reflected in the mainstream is so damaging, particularly in this current climate where narratives around black people have never been more in the world's consciousness. For centuries, black people have been portrayed in negative stereotypes from so-called "ghetto" angry dark-skinned woman, to the drug-dealing criminals. Stereotypes run deep and they run harsh across each cultural and national identity of the diaspora, but one thing they have in common is that almost all of them were degrading.

Since the clip was shared on social media, it has only again highlighted a very fine line between celebration and degradation of a community underrepresented and wholly misinterpreted. Some were disgraced, some laughed and some called it racist while calling for the scene to be scrapped altogether upon its broadcast. It appeared, however, that amongst the mixed messages, there was some message after all in its midst:
When our stories are finally told by us, it makes things better. When our stories are told by us, on our platforms, and finally on our own terms, it might cause means for celebration.
--------------
This article was written by BYP blogger, Leah Mahon. She is a budding writer, Journalism graduate and blogger (@leah.mahon)
The image above is owned by the British Comedy Guide