BYP Feature: CEO Secrets: The boss who set up the 'black LinkedIn' | BBC News
Published on
Jul 02, 2020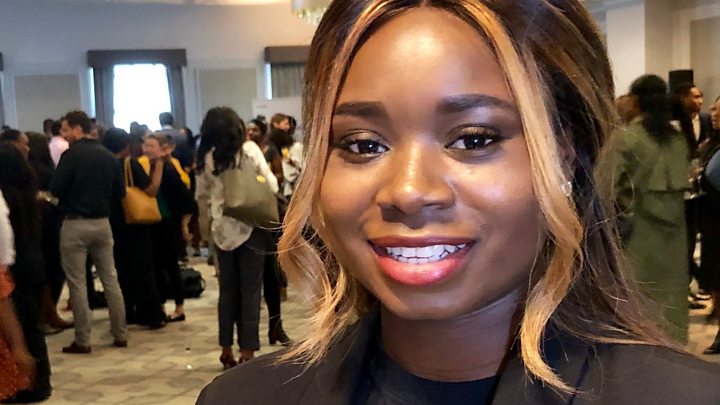 When I started my business back in 2016, it was partly inspired by the Black Lives Matter movement and the realisation that there was a lack of black representation in corporations. I felt like the media only represents black people in a negative way: it's about knife crime, or it showcases us as entertainers in sports and music only. This led to the motivation to "change the black narrative" by connecting black professionals around the globe for role model visibility, job and business opportunities and economic empowerment.
Here we are in 2020, and the same motivations still persist. There are not enough black people in senior leadership positions here in the UK, we still face prejudice, micro-aggressions, racism and closed doorRace is something I think about daily, mainly because my business is focused on black attainment, but also because the glaring differences of how we are treated is constant.
As a black female founder, access to investment is statistically near-impossible. In Europe, €13bn (£11.6bn) a year funding is spent on predominantly white, male founding companies to innovate the future. This capital is barely accessible to black founders. Only 1% of companies invested in are black-owned. Only 0.2% of companies invested in have a black, female founder
I have been fortunate to raise investment, but it's about access for all black founders, not just a few. Venture capital firms should be held accountable for the lack of investment in black founders. We have barely seen statements of solidarity or even acknowledgement of the current climate.
As an entrepreneur, I believe the wider public should be more informed about the venture capital world so that more people can hold them accountable, not just the elite few.
I and other black founders ask them to:
1. Be more racially aware by investing in unconscious bias training
2. Show full transparency on how many black employees they and their portfolio companies have
3. Co-invest 1% of their fund to black founders.
Black lives matter in all facets of life, whether when questioned by police, interviewing for a job, or seeking investment. As a black female founder, I am aware that others see me as a role model, the very representation I was searching for. So it's part of my duty to ensure doors can be opened for others that look like me
-------
This article was from BBC News, produced by Douglas Shaw for the series titled, CEO Secrets
Read the full article here - https://www.bbc.co.uk/news/business-53156213